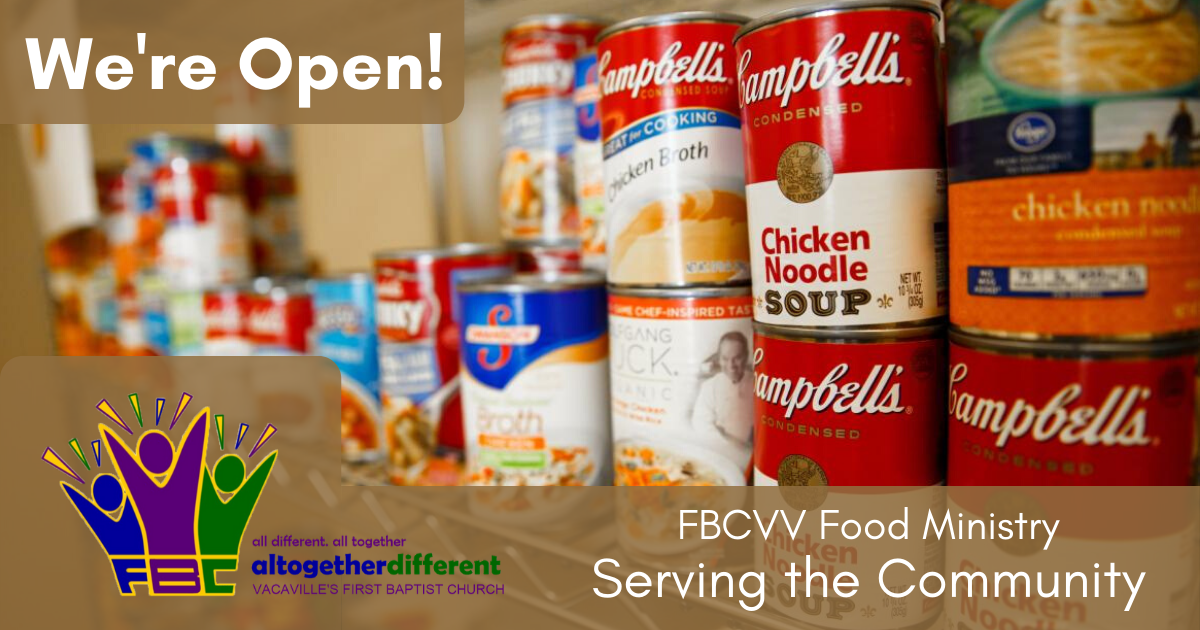 Every Friday, 10:00 AM - 12:00 PM
Nobody should go hungry. Our food pantry serves the community regardless of church affiliation, ensuring there is food on the table for those who might otherwise go without.
If you're in need, please come. You are welcome here.
If you have extra, please give. Call our church office at 707.448.6209 to find out how you can make a difference to those in need.