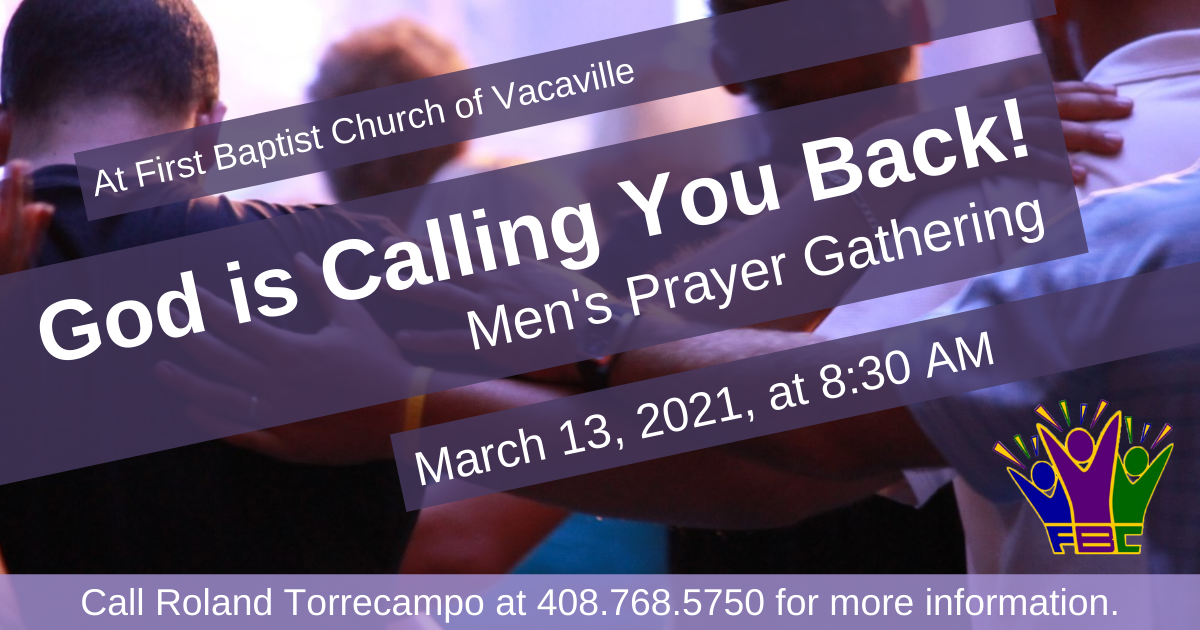 Second Saturday of the month, 8:30 AM - 10:00 AM
God is Calling You Back... to Him!
Calling all men of Solano County! Men need other men in their lives to lean on for strength, comfort, and support. Join us for a special time of prayer and devotion, and get to know other men of prayer here in our community. All men are welcome, regardless of church affiliation.
For more information, please call Roland Torrecampo at 408.768.5750 for more information.